Camel Milk Lip Treatment in 4 flavors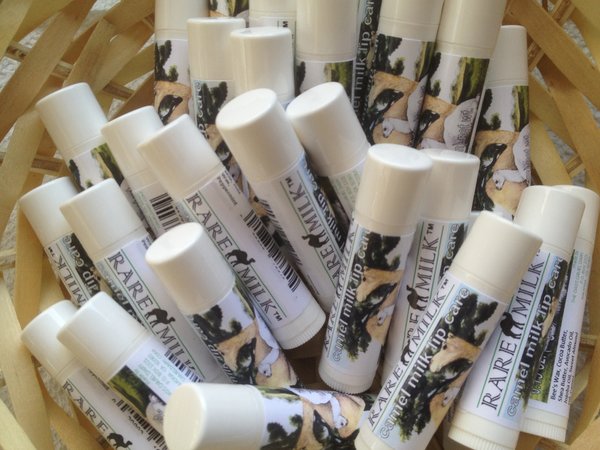 Camel Milk Lip Treatment in 4 flavors
Just about the best thing you could ever smooth over your lips!

Three years in the making, Gil Riegler tried every formula he could imagine to get the camel milk and nourishing lip balms and oils to join together and make soft lips! His hard work has paid off in a big way!
So smoothing, so moisturizing, if you are only going to use one type of camel milk skin care product... make it this one!

Smooth over lips at bedtime and wake up with your softest lips ever.
Dry lips drink it up and becoming softer, fuller and nourished. This is GOOOOOOD STUFF!
Flavor suggestions: Watermelon is light and tasty. Peppermint is lovely at bedtime and any time. Milk & Honey is sweet and lovely and the original brings out the natural, organic cocoa butter scent giving it a very slightly chocolaty taste.
Reviews