Frankincense and Myrrh Camel Milk Soap 2.5 oz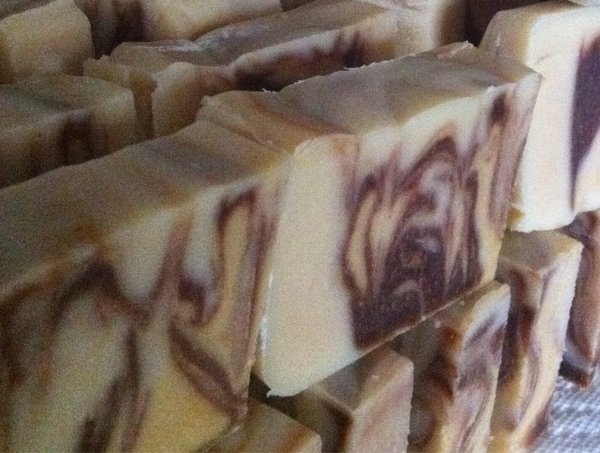 Frankincense and Myrrh Camel Milk Soap 2.5 oz
This soap is always a top seller and is as difficult to make as it is to keep on the shelf!

We use the absolutely highest quality fragrance oil folded into our pure camels milk, olive oil, caster oil and planet friendly coconut oil and palm oil base. Ribbons of soap infused with gold mica and smokey cocoa powder swirled through the batch make for a visually beautiful, shimmering bar that is a luxury to enjoy in a steamy shower or soothing bath.
Real frankincense and myrrh oils naturally help reduce the look of fine lines as pure camel's milk moisturizes and plumps skin.
The fragrance oil we use for this soap as well as our Frankincense & Myrrh lotion is the higest priced on the market and we searched far and wide to find it. But once you try it... we think you will agree it is worth it!
INGREDIENTS: Camel's Milk, Suponified Oils of Olive, Organic & Planet Friendly Coconut and Palm, Fragrance Oil, Gold Mica & Cocoa Powder (for color)
Reviews